The full mashings PR, Content & Scriptwriting.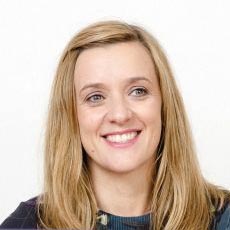 Added 27 October 2021
Helen Dugdale
William Turner is a leading UK manufacturer that specialises in supplying premium quality ties and accessories for the Schoolwear, Club and Corporate markets. Scribble has worked with the leading school wear company for a number of years on PR and content requirements.
We've loved working with William Turner to promote their 50th anniversary celebrations and secured interviews and coverage across local, regional and industry media. Key members of the William Turner team wrote thought leadership pieces for a variety of online platforms sharing industry best practice and the secret behind running a successful family business for five decades.
Scribble helped William Turner to develop a strong and approachable tone of voice in their marketing literature, including a mailer to launch their new green echo range. Working in partnership with our brother company Sunny Thinking, we crafted video scripts teaching children and teens How To Tie a Tie and a two minute video sharing the 50 Reasons that the dedicated William Turner staff love working for them.